Articles
Thursday, November 8, 2018
AI to the Rescue: Bridging the $30 Trillion Wealth Transfer Gap | Cognite2018 Reflections
As part of our Cognite 2018 conference in Austin, Texas, we invited Akshaya Bhargava of Bridgeweave on stage to discuss how AI is transforming the financial services landscape. Bridgeweave, which has partnered with CognitiveScale to use our Cortex5 software, is a next generation asset intelligence company that aims to help investors, their advisors, and other asset owners make better decisions through use of sophisticated and personalized information and insights. The first product from the company's platform, called Investment Insights, is designed for investment-savvy consumers.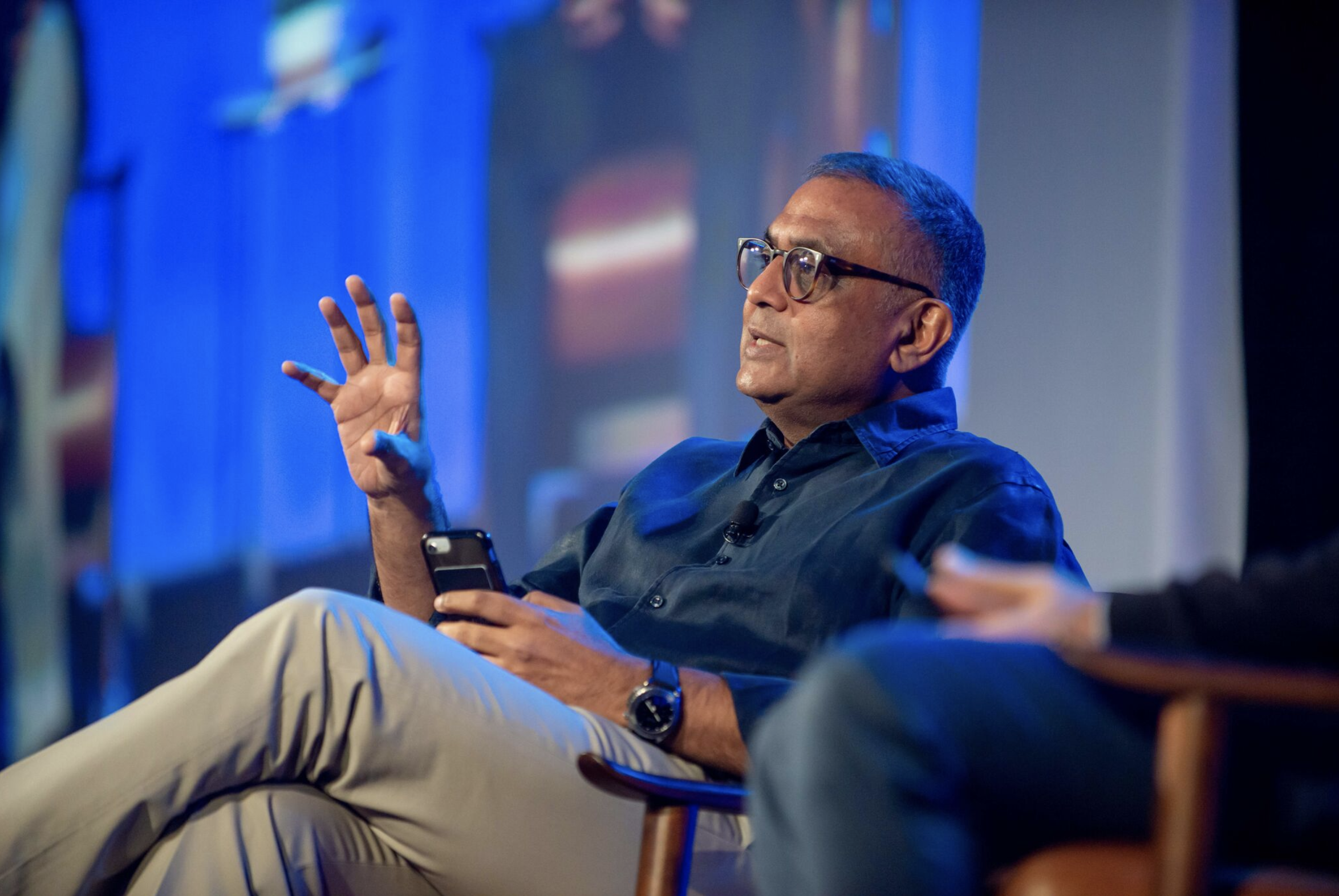 Bhargava is a 37-year veteran of the financial services industry who until recently served as the CEO of Barclay's Wealth and Investment Management. The idea of Bridgeweave grew from his belief that AI could be transformative for the industry. With his experience of working for large banks, he saw firsthand that despite a very large technology spend, how hard it is for financial services companies to innovate quickly.
During the session, Bhargava said that the idea for Bridgeweave was born from a notion that, "What if we could create fully-formed, AI-powered financial products on the outside of a large financial institution, make sure these products are regulatory compliant, then make them available to banks in a way that they can deploy them quickly for their customers?" On a personal note, he reflected that Bridgeweave represented a rare moment in his life where what he enjoyed doing also happened to intersect with a market opportunity.
"There is a huge opportunity to disrupt the way in which things are done in the financial services world," according to Bhargava. "The industry is insufficiently prepared to deal with the changes in customer expectations, priorities, and preferred modes of interaction that come with the 'great wealth transfer'—the intergenerational movement of $30 trillion in wealth. Customer habits are changing, and the industry needs to address those changes."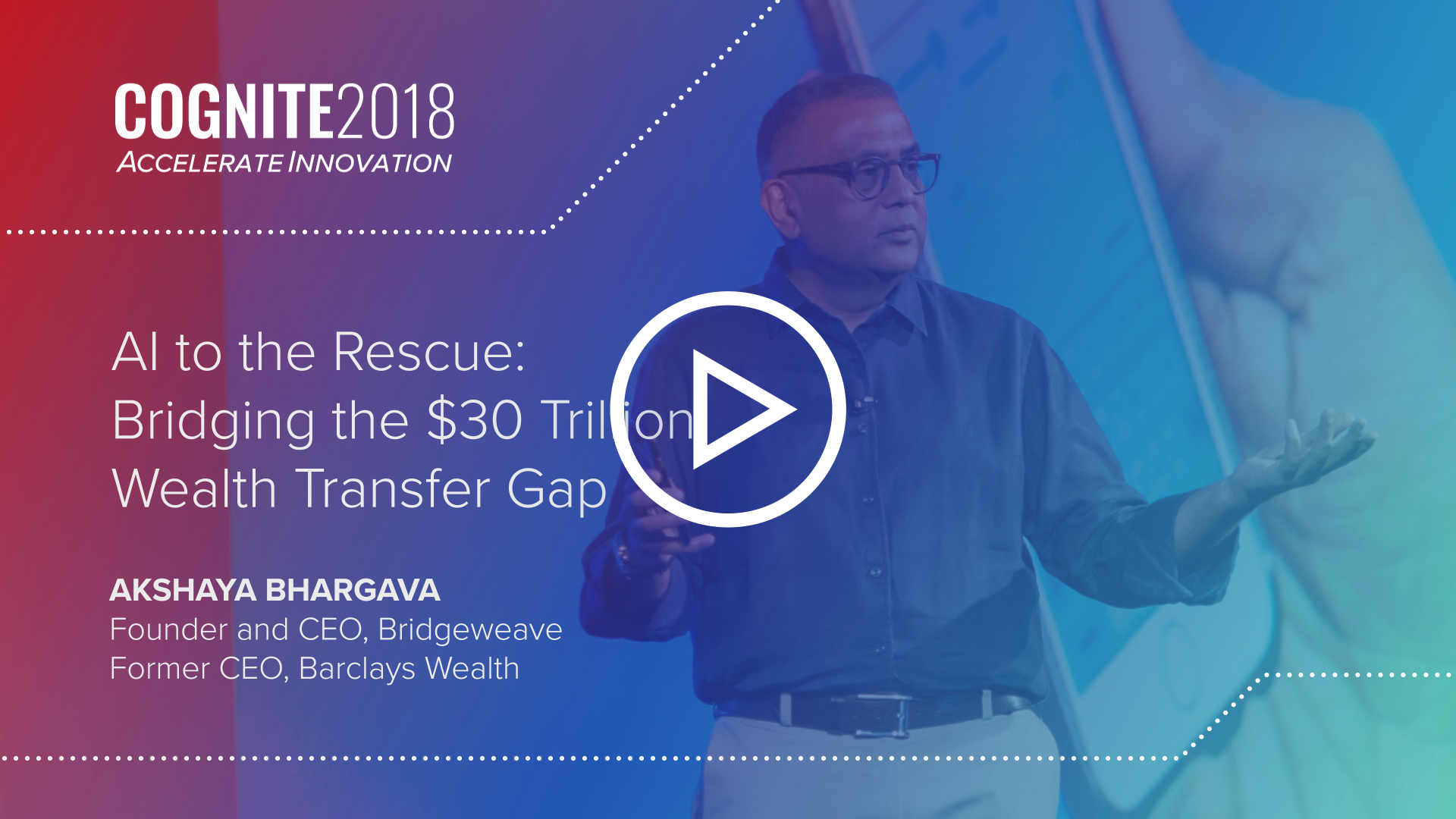 Investment Insights is a step toward those customer-centric changes. It uses AI to personalize insights for customers that have some market knowledge, but do not have access to a lot of information to help them make a decision. Bridgeweave insights are of institutional asset management quality and use robust sophisticated machine learning and AI tools to create a unique experience for the customer.
Bhargava demonstrated the app for the Cognite audience and shared some unique insight models on the app, like tracking the probability of a stock to deliver a minimum level of returns; spotting and analyzing strong companies that are relevant to user interests and may be temporarily undervalued; creating a bespoke thematic portfolio; multidimensional comparisons of one company with another, and so on. The demonstration was received with a lot of interest.
When asked how these insights work, Bhargava explained that users are asked to register and provide as much information as they're comfortable sharing, including their self-perceived behavior as investors. Profiles are created for each user and these continue to learn from user behavior. Bridgeweave runs daily market data through machine learning models that generate thousands of intelligent market signals. These signals are then matched to each user profile, so users only see information that is relevant for them.
"Being able to explain to the user why he sees what he sees, is a big part of Bridgeweave philosophy and architecture," Bhargava added, "This is woven into everything the company does—we encourage customer choice and the ability to empower users to make decisions based on facts. The platform we've developed is founded on these principles, and we expect to release at least two more products by the end of the year."
Meanwhile, those interested can register to join the prelaunch and beta test phase at www.bridgeweave.com. To watch the video of Akshaya's session at Cognite 2018, click here.
Share this page