Articles
Thursday, July 12, 2018
Straight Talk on AI & Big Data: What is Real and What is Marketing Hype?
Artificial Intelligence (AI) is rapidly moving from a mesmeric technology to a powerful teammate and a foundation for consumer and business decision making. However, AI is a young field full of amazing potential. It's mystery and lack of understanding is also allowing for hype to grow unchecked. Unrealistic claims of an "AI singularity" and portrayals of an "AI apocalypse" are creating a hype machine that is unparalleled in recent history. The reality is somewhere in between these two extreme scenarios. With a strong focus on some of the good practices around practical and high value applications of data and AI across healthcare, insurance, financial services, and digital commerce.
Click here for the full article. Or watch my full session at the RavenPack conference here.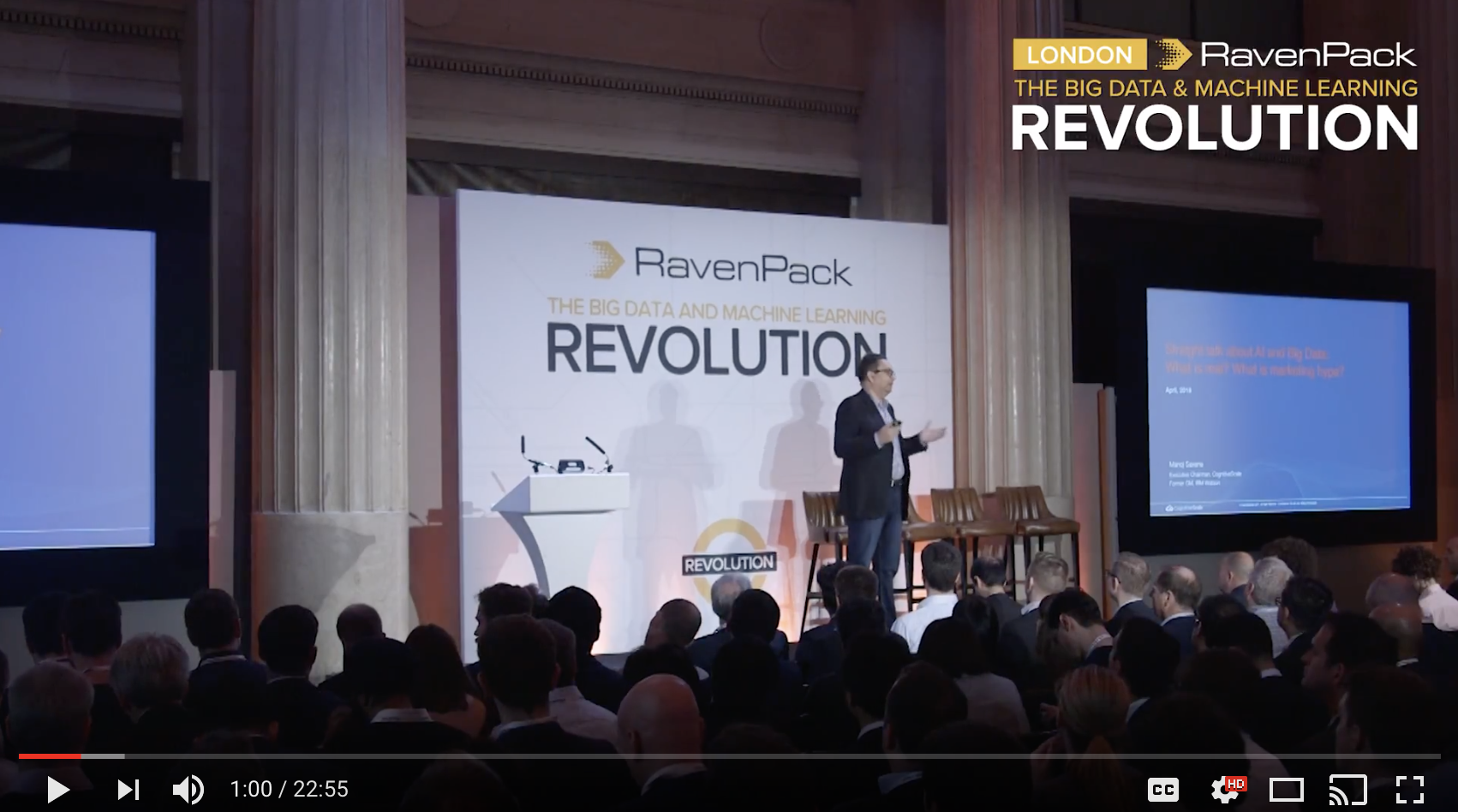 Share this page