Articles
Friday, November 16, 2018
The Big Red Button is Too Late. The Time for Responsible AI is Now. | Cognite 2018 Reflections
Ashley Casovan, Director of Data Architecture and Innovation at the Government of Canada, was a key speaker at Cognite 2018, our annual AI conference. In a fireside chat with Manoj Saxena, Executive Chairman at CognitiveScale, Ashley discussed the reasons behind Canada's commitment to Responsible AI and why is it important. She delved into the challenges and opportunities presented by AI, how the Government of Canada is implementing a comprehensive Responsible AI framework, and how AI is positively impacting the delivery of public services.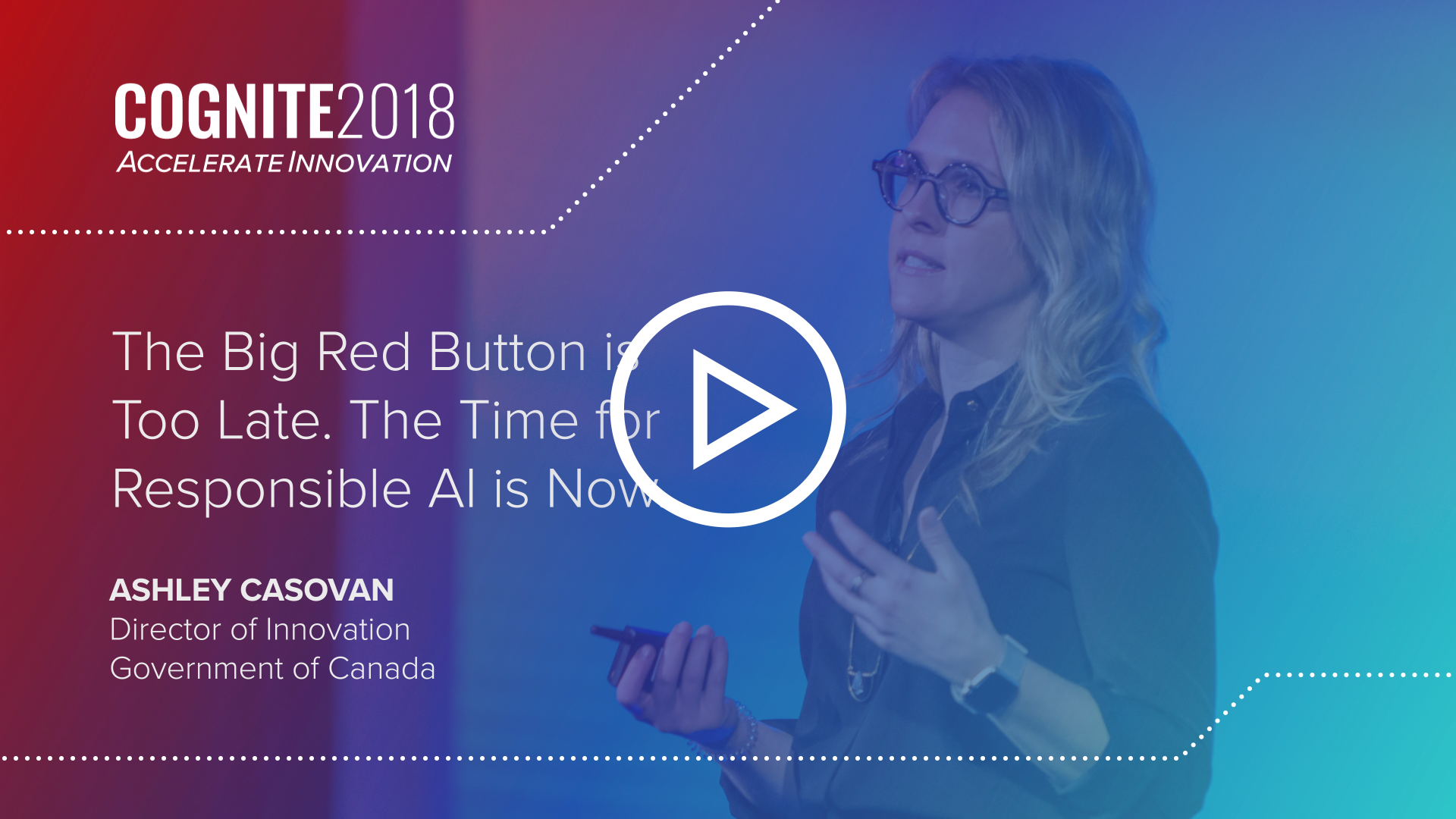 AI is Everywhere
Ashley believes that AI has the potential to revolutionize the public sector. She talked about the fact that a lot of AI work is all around us and we don't see it. The public, which is a government's primary target audience, needs to understand and see the impact of AI on our lives. That also influences or changes the paradigms of how governments are providing and governing their services.
Embrace Change or Wait and Watch?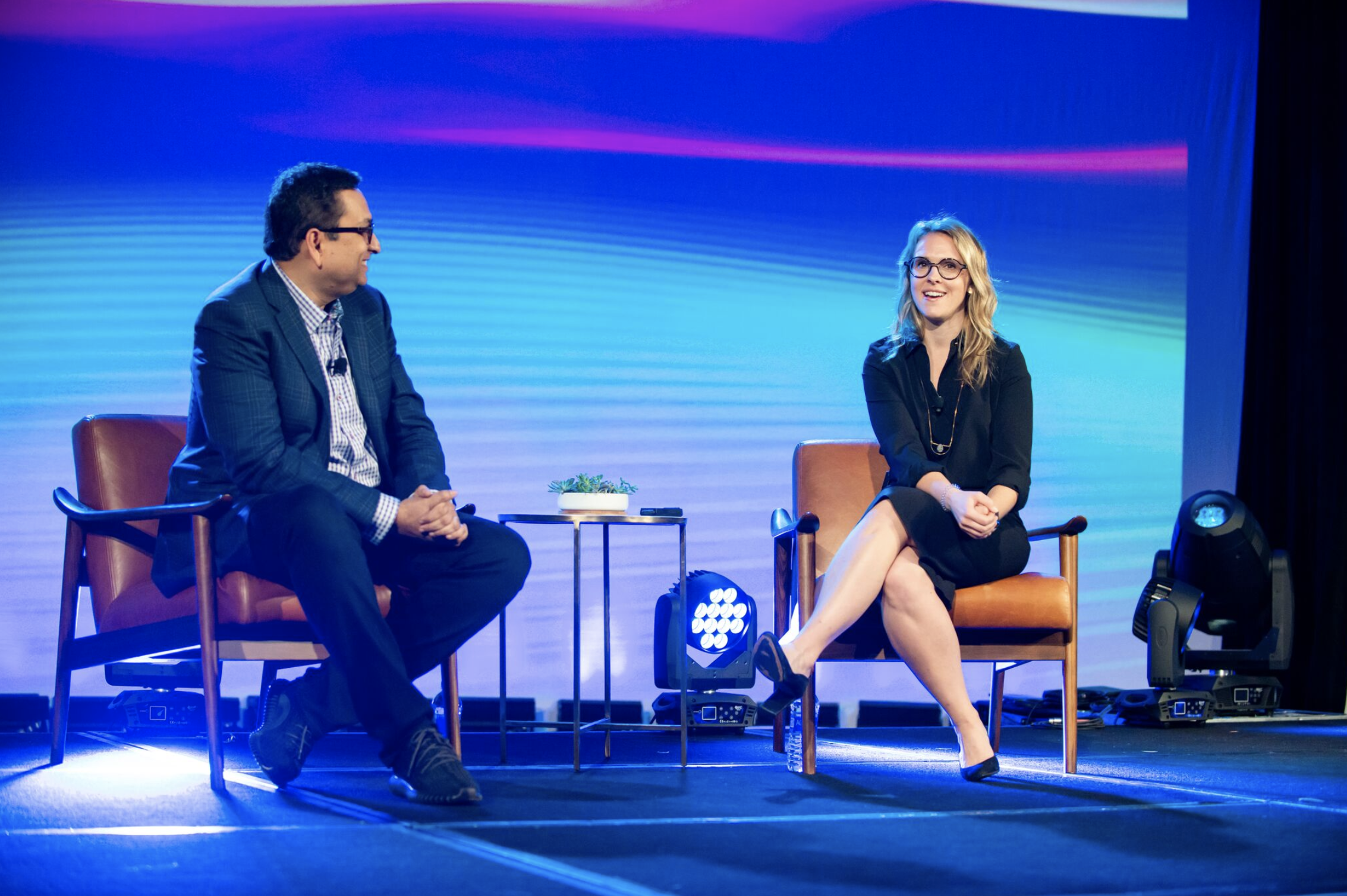 Buy-in from leadership is extremely important to realize the effects of AI. Ashley mentioned that the Government of Canada truly believes that AI needs to be embraced now. It cannot be a wait and watch approach. Over the past few years, Canada has emerged as a leader in AI, investing massively in this new technology and being part of global conversations around Responsible AI frameworks.
Let Go of the 1984 Perception
The 1984-esque perception of governments being the overlords with citizens giving up rights as a result needs to change, according to Ashley. She talked about how, in these times of AI, it's becoming increasingly important to ensure the continued transparency and accountability on all fronts, especially when it comes to government work. The Government of Canada has around 250 departments and agencies, and each of these have their set of challenges and maturity when it comes to AI. The intent is to get them all to work seamlessly, using "smart" technologies like AI to augment their efforts.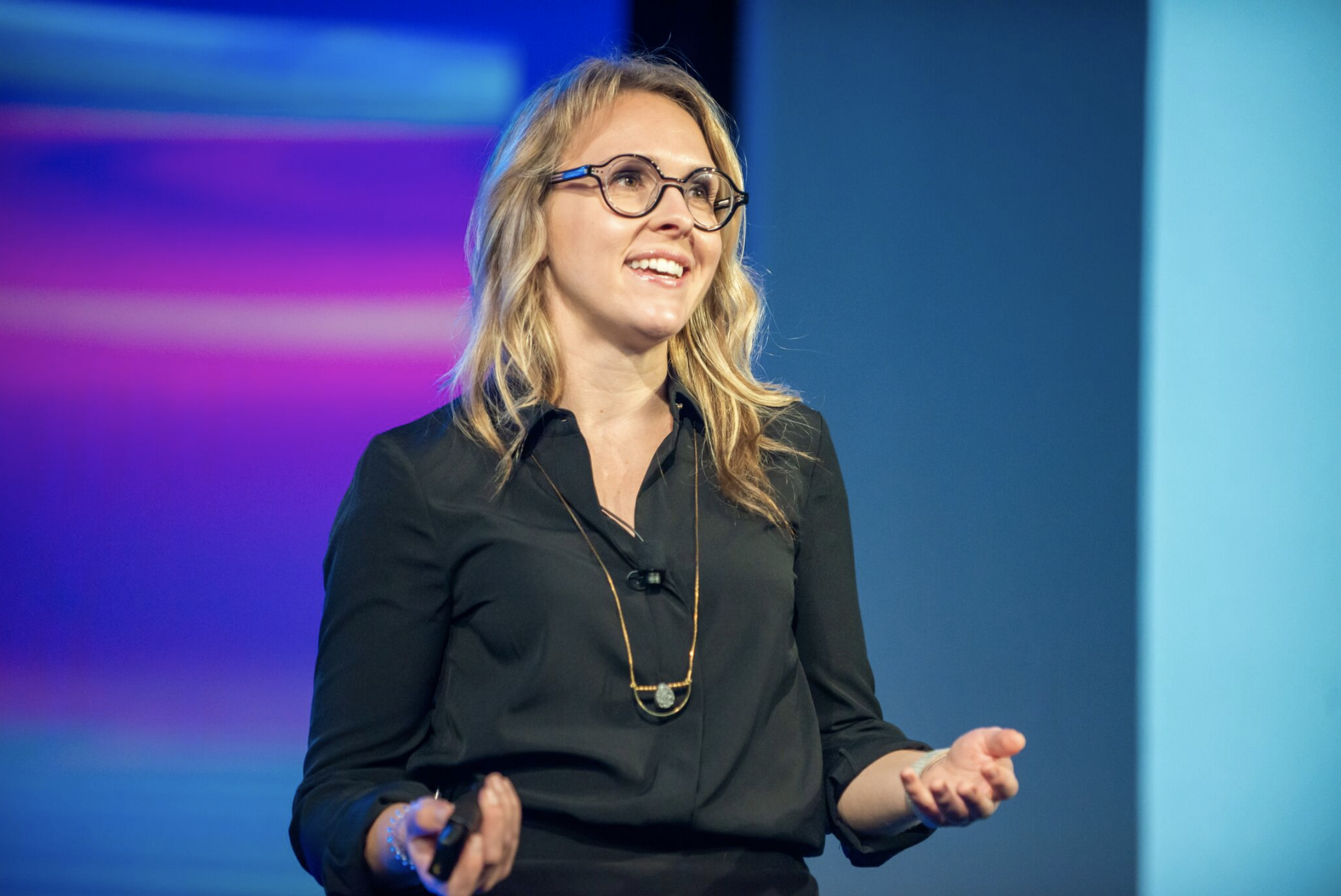 What Next?
With the overall mission to provide, protect, and preserve Canada's culture, all the work is focused around improving the daily lives of Canadians. Finding how AI can help deliver public services like health and transport in an innovative, meaningful, and ethical manner, is the goal Ashley and her team are working towards.
Watch the session video here.
Share this page